ANNOUNCEMENTS
60th REUNION
The photos from our recent reunion has a home/page of its own. Just click on STREATOR TWNSHIP HIGH SCHOOL and choose "60th Reunion" from the fly-out menu which will appear.
THE CINNAMON BEAR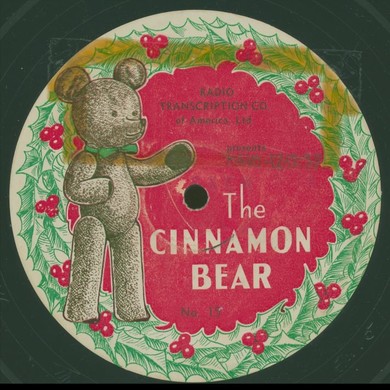 (Will run through January and then return again next holiday season.)
. . . and here's the Cinnamon Bear. The wonderful childhood classic returns to our site for you to share with your grandchildren or enjoy all over again.
For a brief history of The Cinnamon Bear, a map of Maybe Land, short bios on the actresses and actors who voiced the roles, and a few surprises, click on SPECIAL SERIES/The Cinnamon Bear in the left hand column of this, our HOME PAGE.
http://www.thestreatorhighschool1958.com/The-Cinnamon-Bear.htm
50th REUNION SLIDESHOWS
I finally reworked the 50th Reunion slideshows. You may remember that PhotoBucket went out-of-business and the slideshows had to be recreated. You'll find the new versions on the STREATOR TWNSHIP HIGH SCHOOL page under, what else, "50th Reunion." Sorry it took so long but do enjoy looking back.
STREATOR: OUR HOMETOWN*
Check out our new section which is all about Streator, "Streator: Our Hometown." When you click on it -- in the menu to the left of this HOMEPAGE -- a fly-out menu will appear, that lists a new page called "Streator." On it, is a brief history and other interesting facts about our city. Additional material about Streator will be posted in the coming weeks.
Also on the fly-out menu are the old pages "Before Our Time" and "During Our Time," which is being expanded with the addition of photographs from 1940 to the present. Enjoy!
*Just added another page entitled "Streator's Sesquicentennial." It only lists 2 activities, but more are promised by the city and will be posted.
STREATOR: DURING OUR TIME
Our series on Streator from 1940 to the present is back! The time period was covered with interesting articles from the Streatorland Historical's newsletter, and this time we'll cover the time period with pictures. Many of the photos, but not all, are from the Facebook page "You know you grew up in Streator . . ." which you should check out if you haven't. You'll enjoy its stories, questions and answers, and the memories the Facebook site contains.
To find our pictoral presentation, click on its title STREATOR, DURING OUR TIME from the column on the left of this page -- its about half way down -- or click on the link below:
http://www.thestreatorhighschool1958.com/Streator-During-Our-Time.htm
HARDSCRABBLE 1958 POSTED
Our entire yearbook is now posted on our site. Click on the link below or just hover next to "Streator Twnshp High School" in the list on the left side of this HOME PAGE. A fly-out menu will appear and you can choose the yearbook title to bring up its page. Be sure to read the instructions so you can enlarge the images and navigate around the pages.
http://www.thestreatorhighschool1958.
com/Hardscrabble-1958.htm
THE REVIEW
Classmates can now share photos on any topic they feel the rest of us would enjoy in picture galleries. And, they can add as many gallaries as they wish. Simply:
Click on "The Review" in the column on the left side of the home page.

Click on an existing photo group to enter a gallery someone else created.

Go to the last page of pictures in the gallery and click on the "Create Your Own Photo Gallery Here" button at the bottom of that page.

Follow the directions on screen to create your gallery of photos.
Remember, as always on this site, you must be able to find where the pictures are on your computer. In other words, what file they are in; most will be in "My Pictures."
Only you can add photos to galleries you create, and all photos you add will be credited to you inside your gallery!
Well, it's not quite "The Review" we knew in high school, but it can be a wonderful way to share photos of your families, trips, old high school pictures, and other stuff that interests you.
ALL YOU NEED TO KNOW BUT ARE
TOO SHY TOO ASK
We didn't have the "computer advantage" when we were growing up so many of us are a little timid when approaching this newfangled contraption. With that in mind, a new forum section entitled "All You Need to Know But Are too Shy to Ask" has been created.
The new feature has directions for many of the skills needed to take full advantage of our web site. It even explains how to print those directions so you can have them in front of you as you navigate into new territory.
A second feature explains exactly how to obtain additional help with any problem which may come up. It's really simple: just email me, as site administrator; and I'll get the answer straight from the experts at Class Creator.
So now, with a little bit of determination, you can fully explore the site, send emails, reply to survey questions, comment in forums, and load pictures. Just click on the link below.
ALL YOU NEED TO KNOW
BUT ARE TOO SHY TO ASK
or copy and paste the following into search
http://www.thestreatorhighschool1958.com/class
_forums_threads.cfm?fid=6385
A NOTE TO NEWCOMERS
Glad to have you online with us!
Please register and choose a password so you can explore the complete site we have created. It's filled with classmates' memories, pictures, updates, information on the Fifties, and more.
So Welcome to the World of Streator High School 1958!